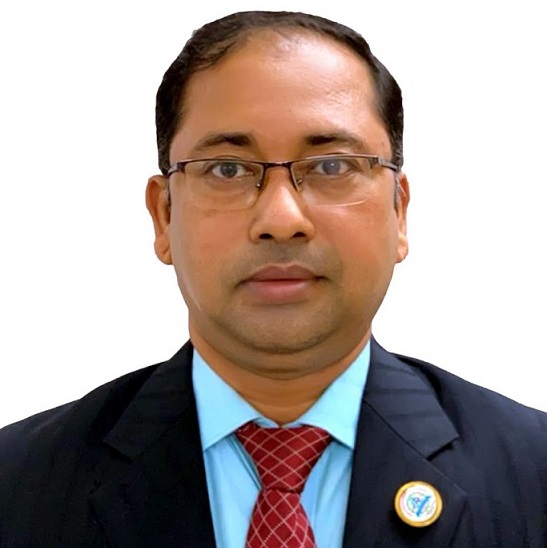 Ashraful G. Bhuiyan
Chairman
Khulna University of Engineering & Technology (KUET) Central Library welcomes you to research, study, advance your career, meet friends and enjoy university life. KUET Central Library is very user focused, innovative and excellence driven. Our Central Library manages knowledge both in print and digital formats. It provides high-quality ambience for both reflective and collaborative work and study. The library offers a vast range of scholarly resources to support the university programs by providing access to international textbooks, reference books, rare books & special collections, journals, and periodicals. It makes your university life easy by connecting with the up-to-date academic resources of engineering, science and technologies through the global broadband networks. Other facilities include accessibility to photocopy, printers, scanners, computers, newspapers, magazines and e-resources for teachers, students, and researchers.
KUET Central Library has always benefitted from the institutes culture, is pioneering in adopting new technology and is far ahead than many libraries in the country. It stands as the first automated public university library in the country entirely run by Koha Integrated library System. The system was established in 2012 under the Higher Education Quality Enhancement Project (HEQEP) financed by the World Bank and the University Grants Commission (UGC) of Bangladesh. The library supports MARC21 database of books and other documents, KIOSK machine for Online Public Access Catalogue (OPAC) search, Radio Frequency Identification (RFID) based library management system where users themselves can issue and return books using Self Check-In/Check-Out machines, check their borrowing status, renew issued resources, and pay fine through the online payment gateway. It offers full 24-hours accessibility to online e-Books, e-Journals, and institutional repositories to all users through the Central Library website.
We welcome you to access our resources that meet your research and learning goals and you can trust the resources and services we provide. Surely, they will be proven helpful to you.
If you require further assistance, please do not hesitate to contact the librarian or another member of the staff. It is a joy for us to be of assistance to you.